Compared to other Southeast Asian countries, Vietnam is socially and politically safe. Along with the value of its market and smooth supply and demand of labor, effective international logistics, high productivity and low labor costs reduce business expenses, advantages of doing business in Vietnam. Therefore, Vietnam is optimized as an oversea cheap production base.
Politically and Socially safe
▶Politically and socially safer than China, Cambodia, Philippines, Indonesia, Malaysia, Thailand

▶HK Political & Economic Risk Consultancy
- Non-Islamic (religiously stable)
Affluent labor / Huge market
Low labor cost/ High productivity
Korea-Vietnam FTA
Since Korea-Vietnam FTA was signed, tariff incurred from domestic and global markets can be saved.
Like from Korea through Vietnam to Overseas or from Vietnam through Korea to Overseas, especially, Detour-trades are expected to lift a tariff wall of many countries and help sustainable growth.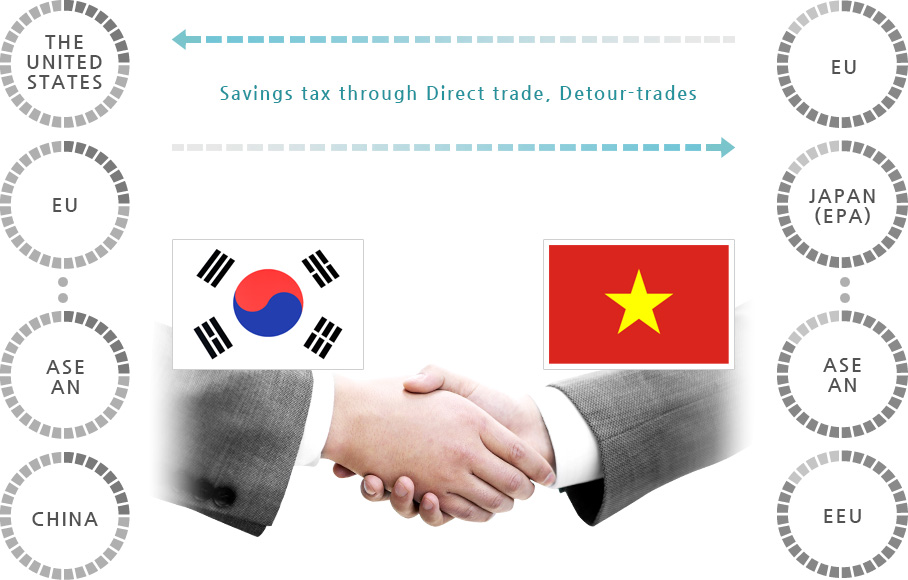 Advantages of Samduck Vietnam
Along with Korea-Vietnam FTA, if Korea signs Trans-Pacific Partnership, unlimited synergy effect can be created in the international trade market (specially,
textile market).
Also, Korea will be free from tariff and able to develop the international competitiveness. It will open up the market twice as large as the EU market.